A peer-reviewed, open-access article about the Open Membrane Database (OMD) was just published in the Journal of Membrane Science!
The OMD contains data for over 650 water purification and desalination membranes that are sourced from peer-reviewed literature, patents, and commercial product data sheets. The Database is a tool to help develop next-generation membranes that supersede the performance of state-of-the-art membranes. The Database allows users to benchmark their newly developed membranes against the state of the art and use meta-analysis to develop synthesis-structure-performance relationships.

We invite you to peruse the new OMD! With the Database, you can perform your own analysis on membrane performance, or you can upload your own membrane data so your work may be included in analysis by other researchers. The Database will also grow over time, as users like yourself can easily upload data as it is published.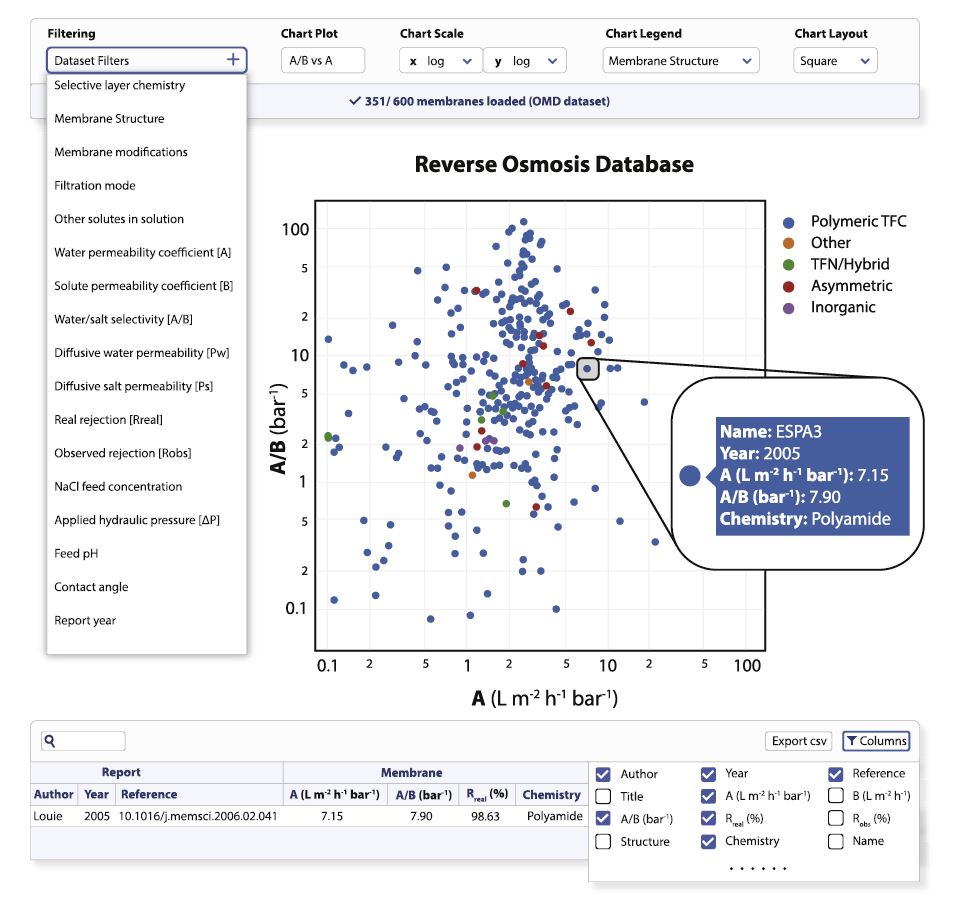 Have more questions about the OMD? Check out our recent paper in the Journal of Membrane Science. In the article, we outline the detailed functionality of the database, the transport theory underlying the membrane performance calculations, and best practices for membrane performance testing and reporting.